Services
2. Finding a home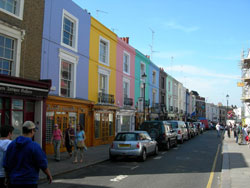 Based on the form that you have duly filled in, which will indicate your preferences, we will prepare a selection of homes adjusted to your tastes and needs.
We propose to do as follows:
In the first place, we will determine which is the most suitable area or neighbourhood for your family.
We will organize visits to different properties with owners or estate agents, coordinating your schedule for maximum results and minimum waste of time. A London4Home consultant will always accompany you in these visits to help and advise you.
We will negotiate the rent and lease terms with the landlord/agent if renting. We offer legal counselling, and always endeavour to include diplomatic clauses in the contracts.
We will view the property with you and help with the inventory.
Setting up utility contracts: gas, water, electricity.